Entertainments during the festival.
IIDA Puppet Festa includes various kinds of exciting entertainments, not only puppet shows. During the festival you can find events to best enjoy yourself in the streets or many other places around the city whether you are an adult or a child, a new comer or a regular participants.
Festa Central Park
Central Park has a large outside stage on which a lot of performers give puppet shows, music and all other kinds of performances. You can also enjoy a cheerful and festive mood with local souvenirs and foods and the festival goods you can find at the booths.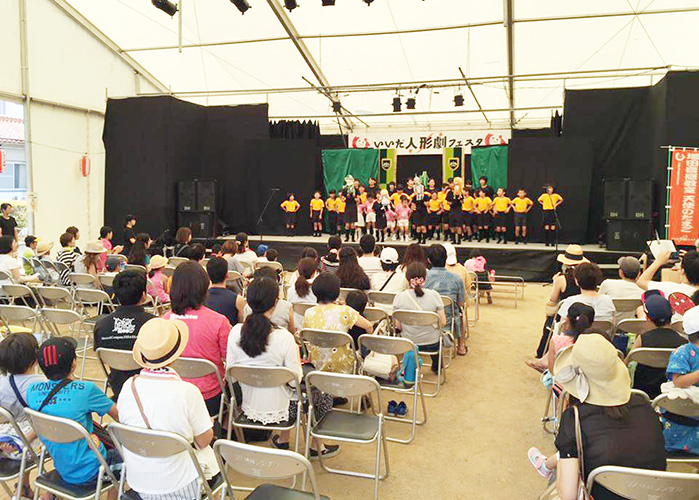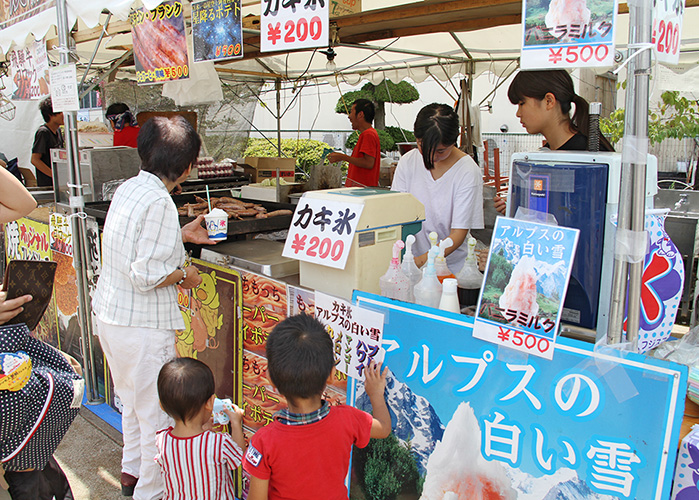 The First Encounter With a Puppet
This is a series of puppet shows for babies age of 0, 1 and 2. Those shows are well organized for little babies and their parents to easily come and see. Theatrical art for little babies is a genre which collects great interests in the world today and a lot of parents and children have been loving this series since its beginning in 2015 edition of the festival.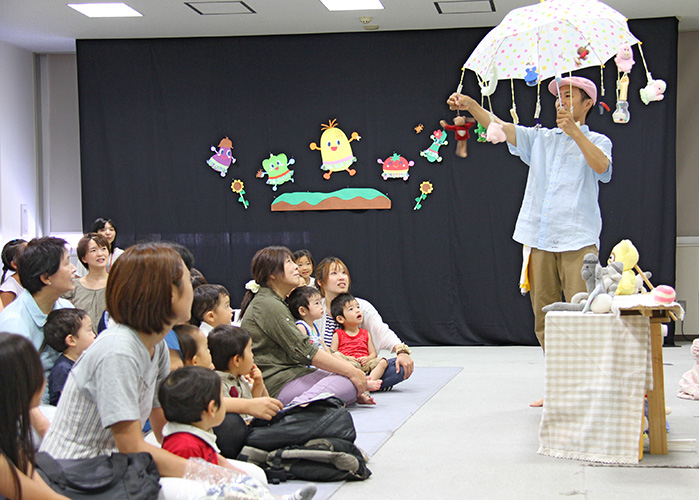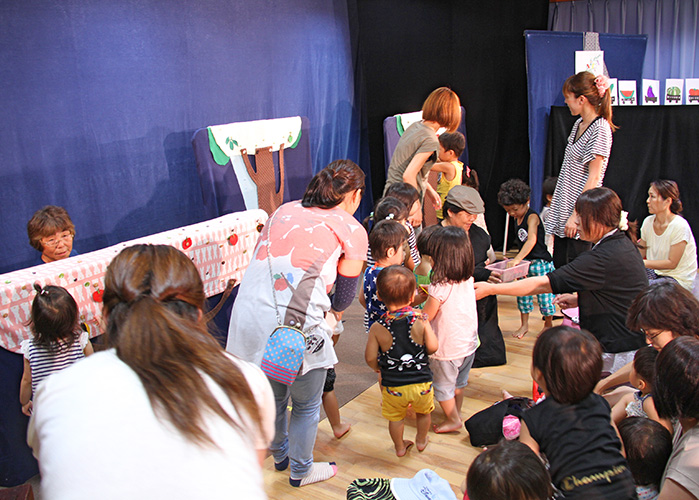 Wakuwaku Workshops
The festival organizes several workshops in which you can learn from professionals how to make puppets and how to play puppet shows. People participate in the workshops for different purposes and aims. Some people participate to improve their skill of performance, other people to make use of puppets in education or nursing and others just to make their first touch with puppetry and so on.
"Wakuwaku" is a Japanese word which means a feeling of excitement and thrill.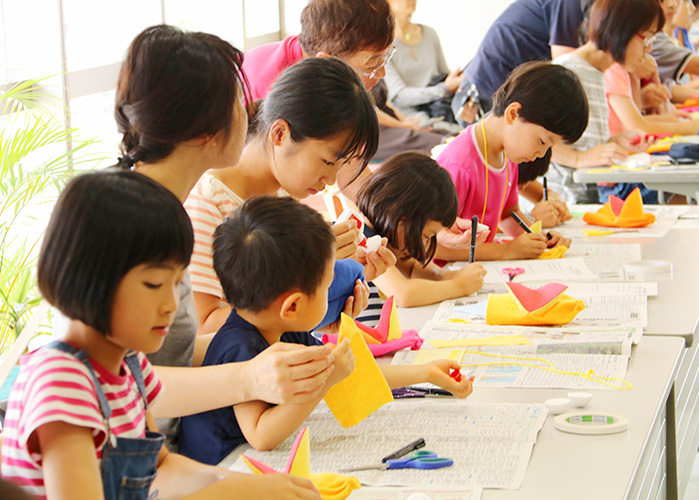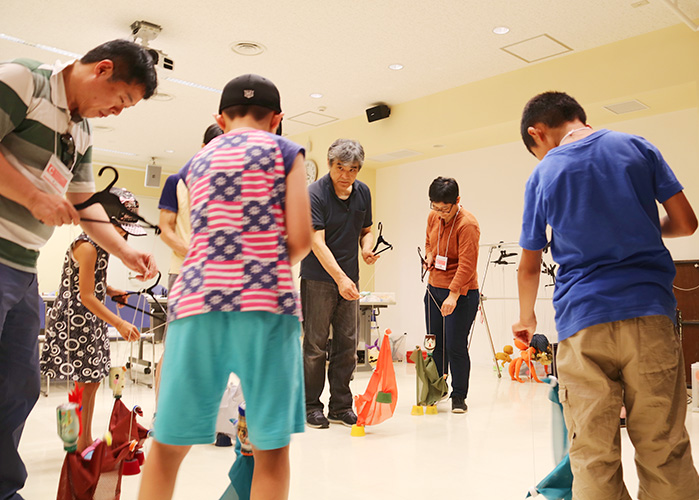 Waiwai Parade
In one evening of the festival, puppets march through the central city to meet people. Professionals and amateurs, even including child puppeteers, walk together on the street with their puppets of all colors, sizes and kinds. Sometimes they show a special performance to you only for the parade. You can meet your favorite puppets and puppeteers and even can take photos with them for your memorial of the festival.
"Waiwai" is a Japanese word which means cheerful atmosphere by gathering a lot of people.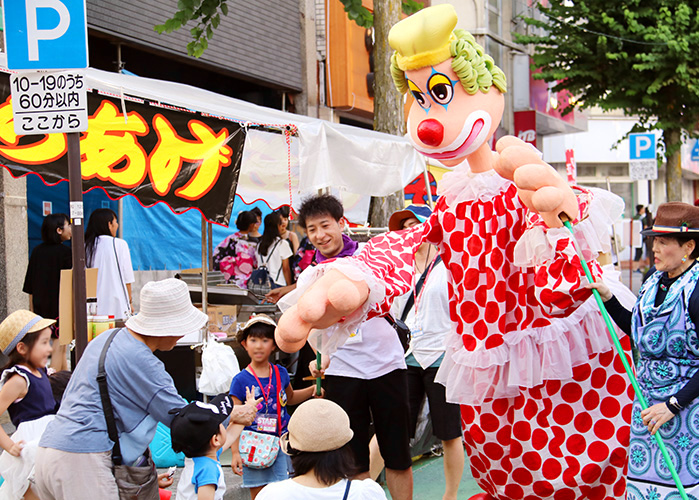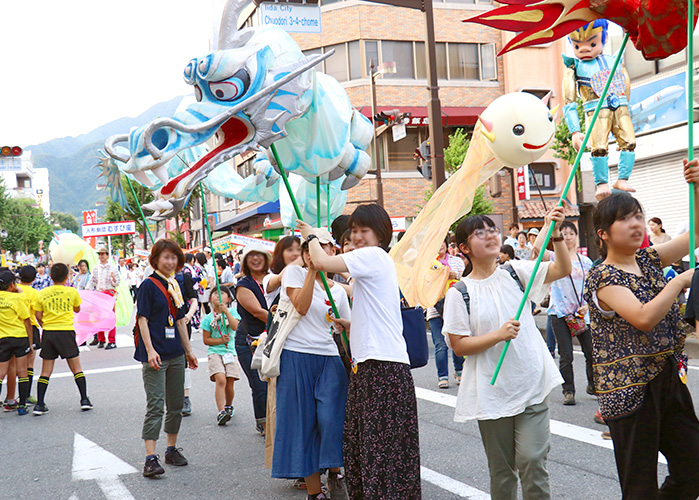 Oinanyo Salon
Large rooms in the Iida Cultural Hall and Iida City Hall are called "Oinanyo Salon", the places in which all festival participants can take a rest at the table and talk to each other. The members of women's local association serve pickles and tea. You can also buy some foods and local agricultural products. "Oinanyo" is a local expression used in Iida and neighboring areas to welcome and invite people.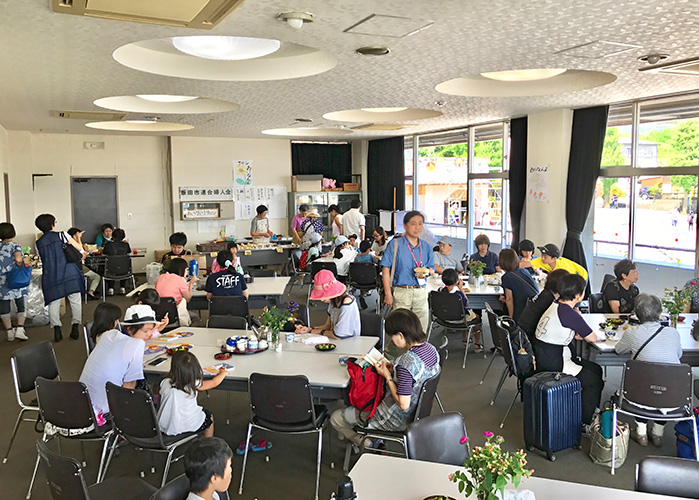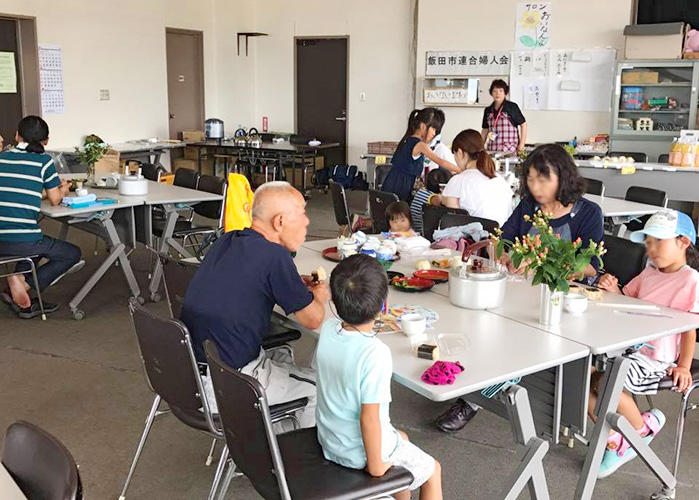 Welcome Exhibition
Companies and stores in the central city area decorate their windows to welcome people who visit the city for the festival. Puppets of unique characteristics, which each company and store fully devices with its own materials and tools combined by hand, make the whole central city into a place full of festive atmosphere. In addition, some public facilities and companies are decorated with pretty puppets which are made by the hands of preschool children.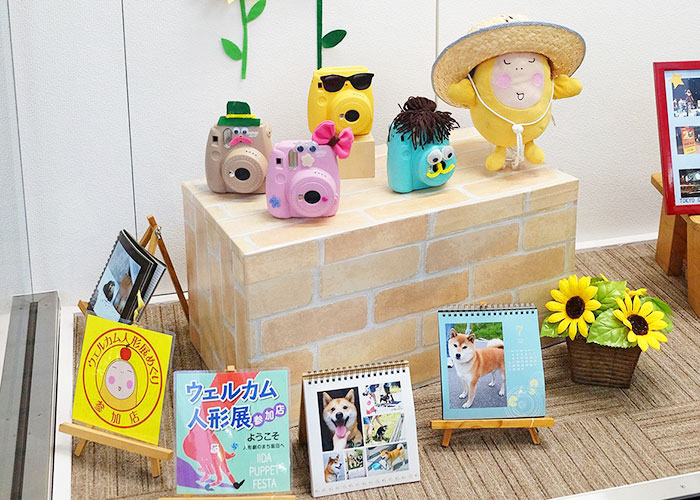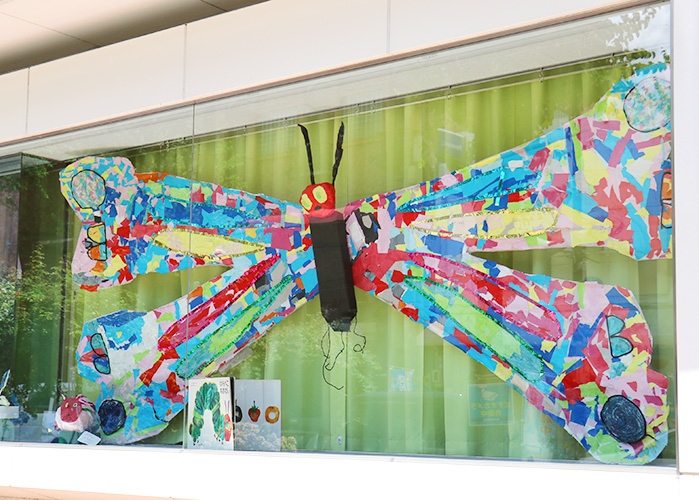 Photo Spots
At several places in the city you can find a small stages with puppets, where you can take photos with the puppets from professional troupes in Japan. How about taking memorable photos with your families or friends?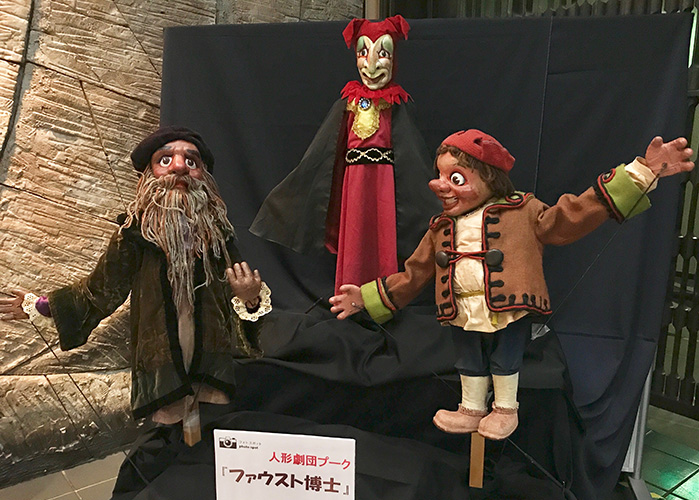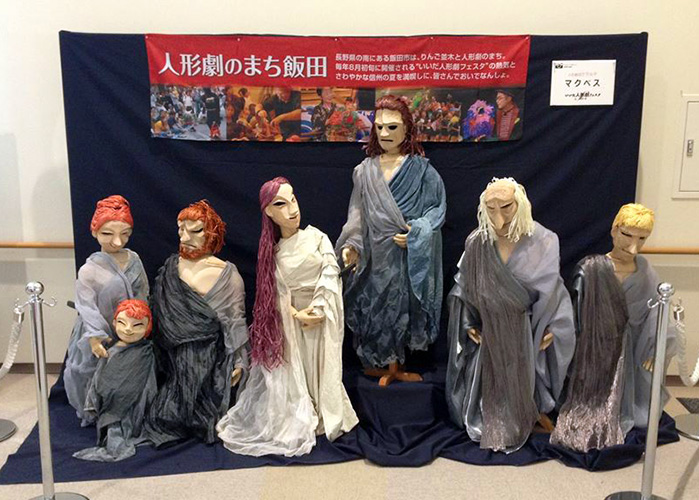 Information Desk and Sales Booth
The festival sets Information Desks and Sales Booths in some main venues to serve visitors. At Information Desks you can access information you need about the festival and can also have pamphlets and guidebooks.
At Sales Booths you can buy official goods of the festival. It will be fun if you visit the booths when you are free before or after the shows.