IIDA Puppet Festa is planned and conducted on collaboration of a lot of local residents, puppeteers and enterprises as well as other organizations and the local government. The festival is organized by IIDA Puppet Fest Executive Committee, Iida City and Board of Education of IIDA City, with variety of supports by a lot of people.
About IIDA Puppet Festa Executive Committee
The Executive Committee, which organizes, plans and conducts the festival, is composed of President, Vice-Presidents, Heads of several departments and many other members of the departments.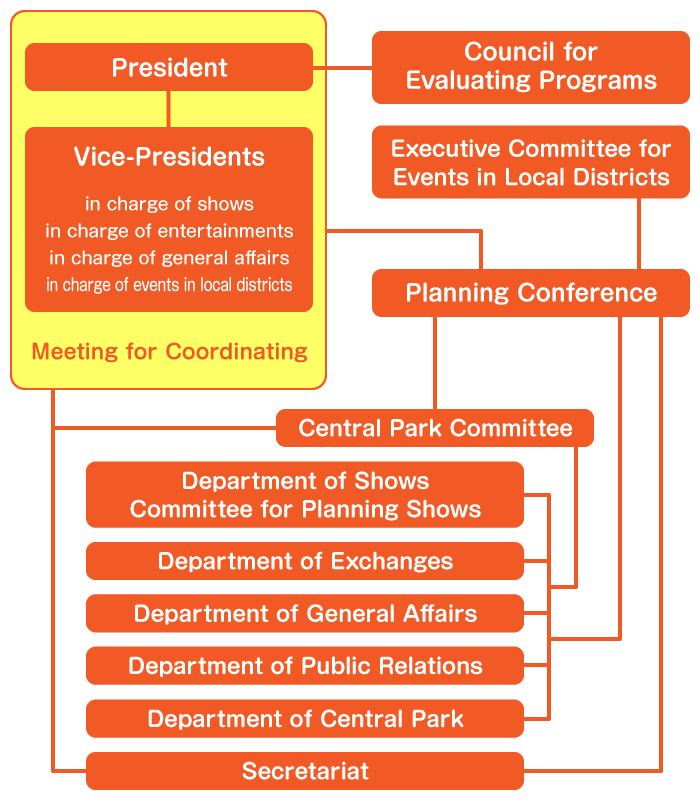 Volunteer support by residents
IIDA Puppet Festa is conducted by over 2,000 of local volunteers including high school students, some of whom are planning staffs of Executive Committee and the others of whom support operating the festival. Those volunteers play inevitable roles in organizing the festival, which characterizes what IIDA Puppet Festa is like. Events in local districts, which are held in each community, are also planned and operated by the residents of the districts.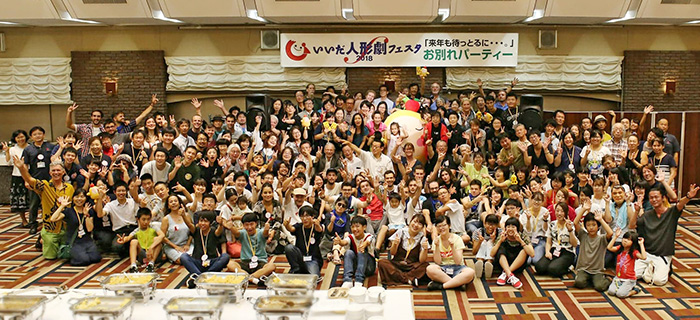 Puppeteers participating in Festa seeking for their own enjoyment and contribution
Every year over 1700 puppeteers participate in IIDA Puppet Festa, some of whom participate to give their performances and the others to see them as audience. They all regard the festival as one in which they can find their own enjoyment and can make their own contribution. They share the time and experiences with local residents and other puppeteers during the event, which makes the city full of life and energy.